STYLISTIN
IBIZA & FISCHERHUDE
https://www.heikemoerschel.de
---
Heike Mörschel can be called a multi talent and bohemian riot. She is an artist, stylist and book author, travels between Ibiza and Bremen. Living in an amazing 250 year old house in Fischerhude near Bremen, she offers Bed and Breakfast, Shabby Chic painting workshops and inspiring interior design consulting.

Boutique Heaven, Ibiza, Spain
A unique and modern hippie haven, an Ibiza fashion boutique where each and every item is lovingly handmade and no two products are ever alike is one of my favorite places. Why? Well, the shop is located directly next to the beautiful harbour Marina Botafoch. And if just for the view I love to come here, meet with friends, drink a glas of wine, enjoy the scenery, buy new clothes Ibiza style or just relax. If you visit Ibiza this boutique is a must-see. Location Boutique Heaven: c/o Marina Botafoc
h, s/n Tienda115, 07800 Eivissa, Ibiza. Open daily Monday-Sunday, from 11 a.m. to 11.p.m..
Yogacruise, Turkish Mediteranean Coast
Ranked among the top ten Yoga retreats in the world Yogacruises are bringing international Yogis and Yoginis to the Turkish Mediterranean coast. The idea to combine the unique atmosphere and freedom of staying aboard a yacht with Yoga was born during a sailing trip along the Lycian coast, where the owners immediately fell in love with the blue sea, the stunning bays, the delicious food and the hospitality of the friendly locals. For me the Yoga Cruise was the most magnificent voyage in my life. It´s a beautiful experience to have the freedom of practicing Yoga and being surrounded by the turquoise waters of the Mediterranean sea
.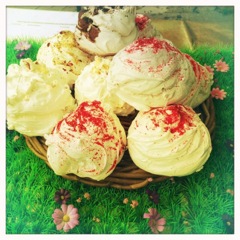 Broadway Market, London Hackney, GB
For my work visiting markets is a must. One of the oldest markets in London is having a revival. Broadway Market is a buzzing centre of the community. The market includes a farmer's market, an eclectic mix of goods from local farmer, artists and crafts. With shops and galleries selling local art, a ceramics shop selling original pieces and Fabrications selling a mixture of exciting and unusual clothes and gifts, the street offers unusual and stunning things at affordable prices. This market inspires me. With a vanilla banana cupcake in one hand and a chilled Vietnamese coffee in the other, i love to listen to life music, go through books, enjoy fashion and meeting other bohemian riots.